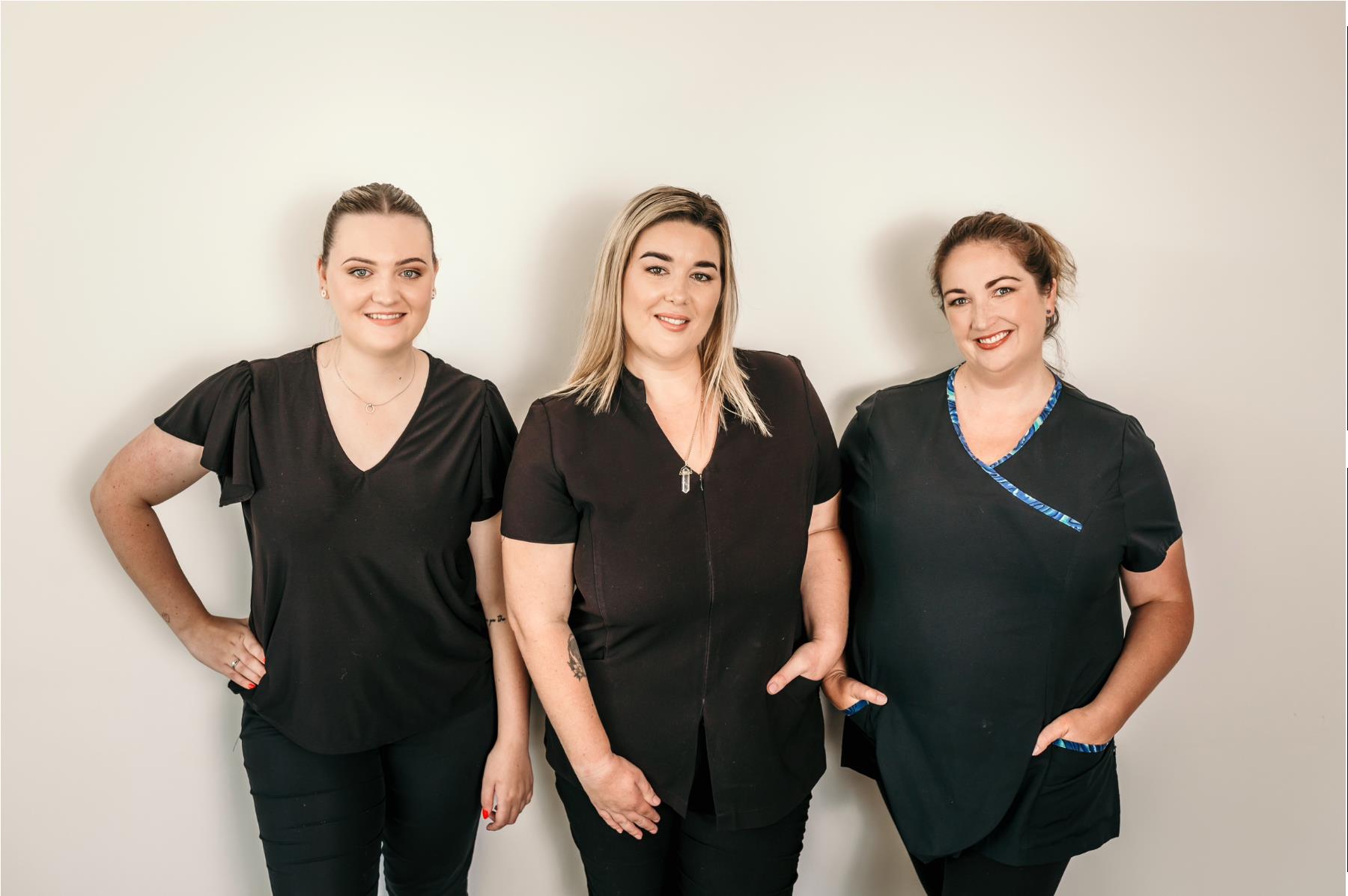 BEAU skin, beauty & wellness
Hello and welcome to BEAU, a place where we are passionate about all things skin, beauty and wellness!

Located in Otorohanga township, we offer an extensive range of beauty, skin and spa treatments and take a holistic approach when treating the skin.

Our beauty therapy services include brow and lash treatments such as brow lamination, hybrid dye, tinting, lash lifts, waxing, gel polish manicures, pedicures, massage, facials and skin consultations.

We stock Dermaviduals products and follow a Corneotherapeutic approach to skin care.
We address skin concerns mainly from a topical aspect, with a boutique range of internal skin supplements, and also we work alongside naturopath Amy from Calyx Health in Te Awamutu when dealing with skin conditions that need additional internal support.
Having struggled with my own skin in the past I understand the physical and emotional struggles problematic skin causes, its become my passion educating clients on skin health and helping people achieve their skin goals.

We are aiming to become more skin focused in the future, by adding some exciting new treatments that we are hoping to launch in the coming months!



OUR STORY
Established in September 2017, I started BEAU (originally Beau Beauty Therapy) working out of the back room of Darrens Phsyio, if you know then you're an OG client! ☺️👌
After that there was a stint of about 18 months located in an apartment building behind the Fat Kiwi Cafe, this space was beautiful but definitely didn't tick all of the boxes of what I wanted as an ideal space, so when I fell pregnant I decided to close the doors and shift the business home until I could figure out what I wanted to do.

I honestly thought working from home was the future for me, less stress, more flexibility, etc etc but after giving it a go for a few months I was itching to get back into a space in town! I truly love my job so much so it made it a lot easier coming back to work after my daughter was born.
For me, I'm much more productive working away from home!

So when the opportunity to rent a room at The Business Collective came up, I jumped at it.
It was the perfect space!
BEAU has now been situated inside The Business Collective since September 2022, we also recently hired two extremely talented beauty therapists and added one additional room.
BEAU is growing! And I couldn't be more proud of what I have achieved since coming back to work.

Becoming a mother has given me a whole other aspect of motivation and determination to succeed!

So in saying that, thank you to all of you who have supported me over the years and are continuing to support my business to this day, none of this would have been possible without each and every one of you.

Arlena
BEAU skin, beauty & wellness
Alya

Intermediate Therapist

Hi I'm Alya and I qualified as a Beauty Therapist from Elite School of Beauty in June 2020, I have been working full time in the industry ever since. Since starting work at BEAU in February 2023, I have completed multiple additional trainings including a Brow Masterclass Course and Dermaviduals Product Knowledge training. I enjoy all aspects of beauty therapy but treatments I am extremely passionate about are anything brows, lashes, nails and skin!

Natasha

Senior Therapist

Hi! I'm Natasha, and I joined the team here at BEAU in February 2023. I started my beauty career over 20 years ago. During the past 20 years I've worked at some of the worlds leading health retreats, hotel spas, on board cruise ships and some smaller boutique salons. I recently completed Dermaviduals Product Knowledge and I am very excited to be working with this range. Treatments I am most passionate about are facials and massage, I love when clients leave feeling relaxed and refreshed!

Arlena

Senior Therapist, Corneotherapist

Hi! I'm Arlena, I have been in the industry for over 10 years, and I opened BEAU in September 2017. I have a passion for brows and skin. There's not many things more satisfying than a good brow transformation in my opinion, especially lamination and hybrid dye! I also have personally suffered acne and other skin barrier disorders, so I would say that's what led me to learn more about the skin to be in a position to help others that may be suffering or wanting to improve their own skin.
BEAU skin, beauty & wellness
BEAU skin, beauty & wellness
BEAU skin, beauty & wellness
12 Hinewai Street, Otorohanga, Waikato, 3900
0210784121
Monday

Tuesday

Wednesday

Thursday

Friday

9:00am - 5:00pm

9:00am - 5:00pm

9:00am - 4:00pm

11:00am - 7:00pm

9:00am - 5:00pm